4 common data backup mistakes
Data is one of the most important aspects of your company. From data on customers to important emails, or even databases with billing, the data in your company is vital. Therefore, it is recommended that you take steps to back it up. In truth, many companies are starting to do this, but they may be missing out on some crucial ways they can protect their data.

If you are looking to protect your data, one of the best ways to do so is to be informed, and learn from the mistakes other companies make when they develop data protection or Business Continuity Plans.
1. Not backing up data
It may seem like common sense when preparing for a disaster or developing a continuity plan that you should back up your data. However, a 2011 study from Semantic found that only half of businesses back up more than 60% of their data. Other businesses don't back up data or only back up certain systems. This means that if these businesses are faced with a disaster, they could lose up to 40% of their data. Some businesses could lose all of it.
Many experts suggest that businesses not only back up their data, but take more of an all-or-nothing approach. All data should be backed up so that should a disaster happen you can guarantee that nothing will be lost.
2. Failing to protect off site data
Business is becoming increasingly spread out, with many employees working from outside of the office, or on their own systems. People who telecommute or use their own systems usually store important data on their local machines. When a company goes to protect or back up their data, some may forget to back up data on machines outside of the company premises.
What's more, some industries have regulations stating that you must back up data from all end-points (e.g., computers and devices) regardless of their location. So, when you are backing up data, be sure that you also back up data on systems that aren't in the office.
3. Not backing up data consistently
The data in your business is always evolving and growing. Therefore, you need to ensure that it is backed up regularly. Because backups take time, there is a higher chance for them to fail. If you only back up once a year without checking, and disaster strikes, you could find that your data is incomplete, inaccessible or out of date. This may make any recovered data essentially useless.
The question is, how often should you back up your data? For most small businesses, a full backup at least once a week is suggested. If you work with client data on a regular basis or in a regulated industry, daily backups would likely be the best plan.
4. Using outdated backup methods
Just because you back up your data doesn't mean it will always be available, especially if you use older backup methods such as data tapes or disks. These physical backups can be lost or even destroyed in a disaster and possibly even stolen. You may want to employ a more modern data backup solution that is more reliable, such as cloud backup.
That being said, you don't have to give up older methods as these can come in handy, especially if you are going to be operating without the Internet for an extended period of time. By employing more than one solution, you can cover all bases while ensuring that data is largely backed up and available.
If you are looking to learn more about how you can protect your data, please contact us today to see how our systems and solutions can help.
Published with permission from TechAdvisory.org.
Source.
Revert Chrome's New Tab page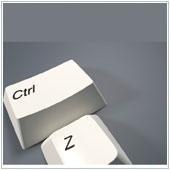 In order to remain relevant and current, tech companies like Google need to be constantly developing their services. Follow the changes that Google makes for any amount of time and you will notice that these alterations come on a near daily basis. One of the more recent changes introduced was a New Tab page in Google Chrome. Some users have found this new page useful but there are others who aren't too keen.

Three ways to use Instagram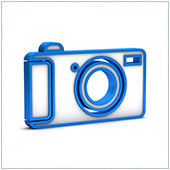 Social media has become one of the best marketing tools for businesses of all sizes. While Facebook is definitely the most popular network, the other networks that connect with it like Instagram are equally powerful. Instagram for example, is perfect for creating visual content that you can share on other platforms or even your website.

5 things to virtualize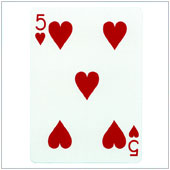 There are many popular tech related terms floating around these days, with one of the more popular being virtualization. When companies virtualize they take existing systems and migrate or switch them to digital versions. Doing this can provide a small business with many benefits and many owners are looking into how to go about this, but are unsure as to what they can virtualize.

Data validation and Excel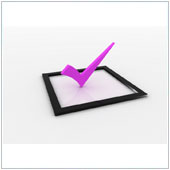 One of the more popular Office 365 programs is Excel, largely because it allows business users to carry out a wide variety of tasks. These tasks vary from basic finances all the way up to advanced data tracking. Because of this, Excel has a number of features to make entering data easier. One such feature is data validation.