Have you signed in to Chrome?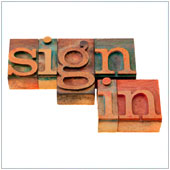 There are many important computer programs that business owners and managers use on a daily basis. One of the most important is the Internet browser, and one of the most popular browsers is Google Chrome. Chrome has many useful features that make it stand out from other well-known competitors, one of them is the ability to sign in to Chrome. Have you been asked to complete this sign-in process and wondered what exactly it entails?

Below is an overview of the sign in to Chrome feature.
What exactly is it?
Google assumes that the majority of users who download Chrome have a Google account. What Sign in to Chrome does is link to your Google account. When you link your copy of Chrome to your Google account, all bookmarks, apps, tabs and browser preferences will sync with your account.
You can then link other copies of Chrome to your account and all of this information and your saved preferences will be automatically available. Basically it's like having the exact same copy of Chrome with you, wherever you go. For example, you can have all of your bookmarks from your work computer available to you on your Android device, or at home.
Another benefit of signing into Chrome is that it makes it easier to use all of Google's apps. For the most part, you will only have to sign in once and all of your Google's apps are there, ready to be used.
This is a great feature if you have multiple devices and want to have access to the same information, bookmarks and preferences. The downside is that it can be a security issue, especially if you sign in to Chrome on a public computer. If you forget to logout, other users will have access to your browser and potentially, to your Google accounts.
How to sign in to Chrome
Open Chrome and click on the three vertical lines in the top-right of the browser.
Select Sign in to Chrome.
Enter your Google account information (username and password).
Confirm what you want to sync by ticking or unticking the relevant boxes.
Click Ok.
For businesses we recommend that you sync only your bookmarks, apps and open tabs. For security reasons, it would be a good idea to not sync passwords or auto-fill.
If you would like to learn more about Chrome or any of Google's other apps, please contact us to schedule a chat.
Published with permission from TechAdvisory.org.
Source.
Here are 5 disaster recovery tips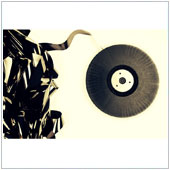 When it comes to running a successful business, the last thing an owner or manager wants to think about is a disaster that could cause their business to go bankrupt. While there are many things you can do to minimize the potential fallout from any disaster, the most important is implementing a comprehensive disaster recovery plan that covers more than just data backup. If you are struggling to figure out what to do, this article may help.

Small change to Google Search may be big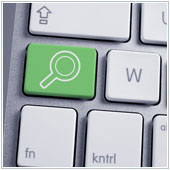 One of the most useful Internet tools is the search engine. When it comes to searching on the net, the vast majority of users prefer Google. If you have used Google Search in the past, you likely know that the results page is always evolving, usually for the better. The most recent change, while small, could prove to be an important one that you should know about.

4 non-marketing benefits of social media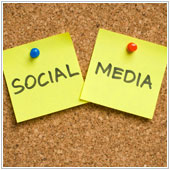 To many business owners, social media is one of the most important marketing tools at their disposal. It's true that a well executed social media strategy can make all the difference, while also giving smaller companies a way to compete with industry giants. What many may not realize is that social media can be much more than just a marketing platform.

How to format numbered lists in Word
Lists are important part of any role in any company. Many lists are now composed in a word processor like Microsoft's Word. But have you ever struggled to create a numbered list in Word? Maybe lists start from one each time you enter a new one, or the numbers continue from previous list. This can be frustrating, but luckily there is something you can do to address it.