Google+ gets a facelift
When browsing the Internet, what type of site do you spend most of your time on? For most people, that would be social media. It's hard not to find someone using social media these days. One of the less popular, yet still important, services is Google+. While the user base is considerably lower than say Facebook, it is growing. In an effort to increase numbers further, Google has recently introduced a number of interesting changes to Google+.

Here is an overview of the new Google+ features recently introduced.
A new layout
One of the first things you will notice about the updated Google+ is the layout has been drastically changed. On the main (Home) screen you will notice that posts have been changed to individual cards, similar to the Google Now cards, and are arranged in either one, two or three columns. These posts now take up more space horizontally which makes it far easier to view more content at the same time.
The menu bar that took up the left-hand side of the previous layout has been moved and is now collapsible. If you hover over Home on the upper-left of the screen the menu will pop out from the left-side. Circles and related feeds have also been added at the top of the window and clicking on a related circle name will bring up content only from your friends in that circle.
Adding new posts has also been turned into a card layout which is found at the top-left of the content stream. The different options e.g., Text, Photos, Link, Video and Hangout, are now big buttons that you can push to create a related post.
Improved Hangouts
Possibly the most intriguing new feature introduced is actually an update to the existing Hangouts. The numerous Google chat functions have been merged into a single chat and video messaging app available for Google+, iPhone, iPad, Android, Gmail and Chrome.
This means that you can host group chats for up to 10 participants which users can access through various systems. What this means for businesses is that you now have an easier way to communicate across multiple systems without having to worry about compatibility.
Better pictures and albums
A key component of any social media platform is visual content like pictures and videos. Google has introduced some interesting photo based features that could help make your content even more attractive. One feature is Auto Enhance, which will touch-up photos by looking at factors such as blur, contrast, saturation, etc. From what we have seen, the touch-ups are effective in making your pictures look better.
There is also a new feature called Auto Awesome, which looks at the types of photos you upload and can do various impressive things. For example, if you upload a series of similar pictures, say a sequence of images taken one after the other in a short amount of time, Auto Awesome will create an animated GIF which you can share on your wall. This function can also create panorama or HDR images.
Auto Highlight is another recently introduced feature which uses an algorithm to analyze pictures and skip over duplicate, blurry or underexposed pictures while uploading them, supposedly leaving you with only the best pictures.
Hashtags
The hashtag (#) has become popular on many social media platforms and is an easy way to find similar content. Google+ has improved the hashtag system and will now automatically add relevant tags to your posts. You will see these as small blue tabs on the right of the card, and hovering over these will show the relevant hashtag. If you click on it, the card will flip over and show you other posts that have the same tag. This could be a great way to find similar content and could help bring more exposure to your profile.
The new Google+ layout is definitely a big change compared to previous versions and could prove to be useful for your company's profile and online presence. If you would like to learn more about using Google+ please contact us.
Published with permission from TechAdvisory.org.
Source.
SkyDrive Pro - How to set it up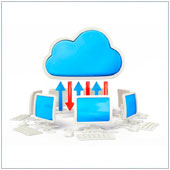 The 2013 version of Office 365 was recently released and many businesses have upgraded to the new system which offers many useful benefits. One of the new systems introduced in the recent update is SkyDrive Pro. This has garnered interest from various business owners, although many are a little unsure as to what exactly this app is.

Here comes a new Google Maps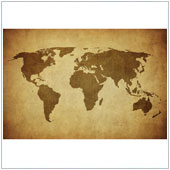 One of Google's most successful services is Google Maps. Despite its popularity, it hasn't really changed since its release just under eight years ago. Until now that is! Google recently announced, at the company's annual conference, that Maps will be getting a large makeover that could impact businesses. Whether this is a benefit to your business may depend on whether or not you have a Google+ profile.

Google I/O highlights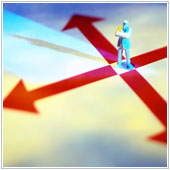 When it comes to technology, big companies like Google like to host lavish events where they launch new products and services. Google traditionally does this at their three day developers' conference, I/O. Last year, 2012 saw the announcement of the new Nexus tablet line along with updates to many popular Google apps. This year was a bit tamer, but there were some announcements that businesses who use Google may want to know about.

All about Trusted Contacts
The increasing popularity of social media has brought with it an increase in the number of security issues. Facebook, the most popular platform, has integrated fairly robust security measures to keep your account secure. A recently introduced new security feature – Trusted Contacts – uses your friends to help you regain access to your account.