Zagat relaunched for success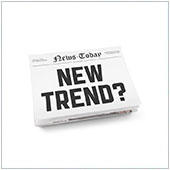 For restaurants and many shopping oriented businesses, Zagat ratings have played an important role in defining success. In late 2011, Google bought Zagat and by 2012 had implemented it into popular services like Google Maps and Google+ Local. The problem is, this move hasn't proved to be the runaway success Google possibly hoped it would be. So, in an effort to turn this around, Google has recently re-launched the Zagat site with a number of new features.

The updated Zagat site, launched July 29, 2013 takes the powerful review based service and adds some new features to hopefully make it more interesting and useful to users. Here is a brief overview of the changes introduced with the new site:
Mobile and Web - In true Google fashion, the new site won't be just Web only. There is also an updated app for Android and Apple devices.
Local news and video content - The new website is initially focused on restaurants and nightlife in nine cities, and will include videos and news from local content editors. The company has noted that this will soon expand to 50 more international cities and more industries.
All current reviews and existing ratings will be available - In the coming weeks, Zagat will make all existing reviews available on the website (zagat.com).
Curated lists - These lists will be created by the local editors and reflect current trends in the local area.
Map based browsing - The website and apps have Google Maps integrated directly into them. When you click on Places you will see the map with restaurants marked. When you tap on one, you will get more information about the place along with ratings, reviews, website and directions. Essentially this makes it easier for users to find restaurants recommended by reviewers with trusted opinions.
All reviews are now free to view - This one time pay service is now free. That means you don't have to pay to view reviews or post them. This should increase the number of users and overall interest.
While this update or relaunch only focuses on restaurants for now, Gannon Hall, Group Product Manager and Head of Zagat noted: "Over the coming months we plan to expand to 50 U.S. and international destinations and cover shopping, hotels and other places of interest."
What does this mean for my business?
If your business isn't a restaurant and isn't operating in the nine cities currently on the website (London, New York, LA, Houston, San Francisco, Chicago, Boston, Philadelphia and Washington DC) these updated features admittedly do not mean much. But, the service is planned to expand to include more businesses, in more cities, in the coming months, this means that Zagat could become more relevant to your business profile.
The reason for this is due to the heavy integration with Google's other products and services. Because Google uses Zagat ratings to influence its own ranking system, you can bet that Google will put a fair amount of weight behind this. If you are within this reach then you had better make sure your business is review ready.
How to make sure your business is ready to capitalize on Zagat
If you own a restaurant, shop or hotel there are x number of things you should do today to ensure you don't get left behind.
Be on Google+ - Google+ is important to Google. It is here where all the relevant information is stored for Google search results – for businesses at least. If you have a Google+ page that is active, you will begin to feature higher in local searches. This improves the possibility of people visiting, and even reviewing you on Zagat.
Make sure all of your information is correct on Google+ - If you have incorrect information like operating hours, phone number, address etc. customers will be turned off, and this could influence a negative review.
Contact Zagat and ask them to review you - If you think you have what it takes, why not contact Zagat and ask them to include you in their next survey. Checkout the website to see what you need exactly, and for contact information as well.
Encourage your patrons to review you - If you are in one of the nine cities, encourage your patrons to share your Zagat review and even provide one of their own.
Make sure you have a good product! - This may sound lame, but Zagat is still seen to be a prestigious review service. If you have a poor quality product it goes without saying that this will not help your review score, and could drive business away. So, be sure that you are serving the best.
If you would like to learn more about Zagat and how restaurants or businesses could take advantage of this service, please contact us today.
Published with permission from TechAdvisory.org.
Source.
Instagram for your company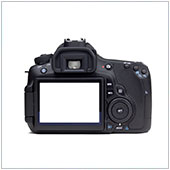 It is safe to say that businesses should have a presence on social media. Many choose to be on sites like Facebook, mainly because of the large number of users and higher chance of gaining exposure. There are other networks out there too, like Instagram, that can help further enhance a brand. This is especially the case for companies with physical products who want a better way to visually showcase products or interact with customers.

Set the default font in Word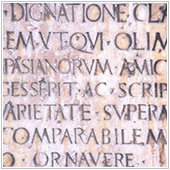 When it comes to communication, businesses produce any manner of documents that are read on a number of different mediums, including print or online. The font you use can really make the difference to your documents, when it comes to presentation and readability. It is therefore a good idea to set a default font, based on the type of documents you usually create. If you have Microsoft Word and Office 365, this is quick and easy to do.

How to flip data in Spreadsheet?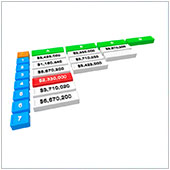 Productivity software can be found in pretty much every business. While there is usually a bundle of software available, the most useful is arguably the spreadsheet. Google users have a solid spreadsheet program in Google Drive. However, at first glance you may think this is missing some key features, such as the ability to transpose data. In truth, it actually is there, just slightly hidden.

5 safety steps to online shopping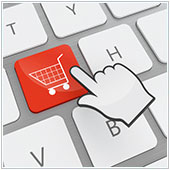 Have you ever bought something online? There is something compelling about browsing an online store, filling a virtual cart, checking-out and having it arrive on your doorstep a few days later. E-commerce is quickly becoming one of the most popular forms of shopping, but like everything else on the Internet, there are security issues you could run into.