The Threat of Employee-Owned Devices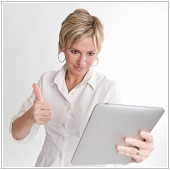 Employees using their own mobile devices for work may seem like a good idea at first – it's less expense for you, the employer, and they can also make employees more productive. However, it also means that you are allowing potentially unsecure devices to access your company's data. The solution? An effective IT security policy that balances personal freedom to use these devices and your need to secure important business information.

As technology continues to become more affordable and accessible to consumers, it's an inevitable fact that employers will see more and more of their employees using their own personal devices such as laptops and mobile phones to access the company's IT system.
This can be a dangerous thing. Since these devices aren't company owned and regulated, you have limited access and control over how they are used. Employees could download all sorts of malware and viruses on their devices and pass the infection along to your IT system when they access it.
The solution: a comprehensive IT security policy. It's important that you find a compromise between the freedom of the employee to use the device as desired and your need to keep your IT system safe from viruses and other threats to your data's security. Steps such as having employees run mobile device management (MDM) software on their devices is one of many actions you can take to lessen the risk of security breaches. You may also want to implement applications and software that check and screen for malware, both for laptops and mobile devices. And don't forget that while Android seems to have a bigger problem with malicious software, Apple isn't exactly virus-free, either.
Employees have a right to use their personal devices as they see fit, but not at the expense of important company information stored in your IT system. Running a tight ship in terms of security is an effective way to protect your business interests and your sensitive company data. If you are interested in knowing more about developing a concrete and effective IT security policy for personal device use as well as general system access, please don't hesitate to give us a call so we can sit down with you and discuss a custom security blueprint that's just right for you.

Published with permission from TechAdvisory.org.
Source.
Security and Small Businesses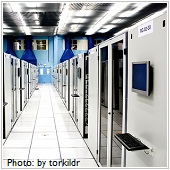 Fact: all it takes is one security breach to destroy a company. But few – especially small businesses – seem to realize it, according to a recent survey released by StaySafeOnline.org. Results show that few small businesses see themselves as a target of online thieves or hackers, resulting in many having only token security policies in place.

Capture a screenshot in an iPad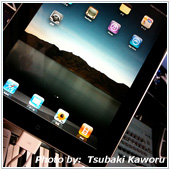 There are times when you may want to capture what is currently being shown on your iPad's screen. That's easy to do on an iPad.

Turn off Flash in your Browser on Android
The big difference between Android and the iOS is the fact that, on an Android device, you can play Flash videos. There are times however when this seeming advantage can be a disadvantage as Flash (such as Flash ads) can slow down your browsing experience or even crash your browser. There is a solution.