5 Online security tips
Any business with Internet-based systems should be taking the appropriate steps to ensure that their activities and information are secure from the ever-expanding number of online threats. This can be tough, especially for businesses who operate almost exclusively online. To help, here are five tips that can help keep your online activities safe from attacks.

1. Use two-factor authentication whenever possible
Two-factor authentication, or two-step authentication as it is also known, is the idea of using two pieces of information to log into accounts: Your usual password and a code that is usually sent to a mobile device or generated by a code generator.
By utilizing this safety feature, you can further increase the security of your accounts, largely because the chances of someone getting their hands on both the generated code and your password are slim.
Some sites don't use a code and instead ask a question that needs to be answered every time you log in. If this is the case, make the question something that is difficult for a hacker to guess. For example, use your address from 10 years ago instead of your current address.
2. Audit who has access to what data
Between all of your online accounts and social media profiles you will likely be surprised at just how much information about you can be found online. There are a multitude of scare stories online, where someone has had their accounts hacked and identity stolen, largely because they had left pertinent information online without even thinking about it.
It is a good idea to audit what information you have online. This includes looking at the contact and personal information you have on social media profiles, account information, etc. Ideally, if it is not necessary information, then it shouldn't be shared. As for social media profiles, make sure only the absolute basic personal information is online and limit who can see this information.
3. Watch what is posted on social media
Because of the nature of social media, we often feel the need to share our whole lives online. This can often lead to oversharing, and even sometimes oversharing of personal information. There are stories online of thieves monitoring social media for businesses posting about how they are going to be closed for a holiday, with all staff gone. Once a thief finds this information, they then break into the business without worrying about people being there.
If you are going to share information online, be sure to limit the potentially sensitive information that you post, especially if the content is shared with the public.
4. Change your passwords regularly
It seems like almost every week news breaks of a password or account information breach. What this translates to is the fact that your accounts are always facing a potential risk. Therefore, you should make it a habit to change your passwords on a regular basis.
Most experts recommend at least once every three months, but if there is a breach where your account information may have been leaked then naturally change your passwords straightaway.
To ensure maximum security, you should use a different password for each account, and keep these as separate as possible.
5. Work with an IT partner who can offer enhanced Internet security
Ensuring that your business is secure online can be an on-going battle that you will likely not win easily. One of the best steps to take is to work with an IT partner like us. We offer a variety of Internet security solutions that can help stop malware intrusions before they infect your systems, block access to potentially harmful sites, and even scan Internet-based email solutions. In other words, we can help improve your overall online security.
If you are looking to learn more about how we can help your business be secure online, contact us today.
Published with permission from TechAdvisory.org.
Source.
5 Common types of business apps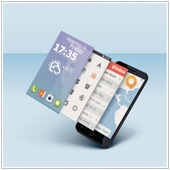 Business has become a much more mobile affair, thanks largely in part to the various mobile devices and operating systems currently available. These systems all rely on apps to operate and there are a near limitless number of apps, that business users can benefit from. To help, here are five of the most common types of apps business users install on their devices.

5 Tips for new BCP technology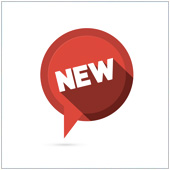 Businesses of all sizes should take the time to implement business continuity plans if they want their business to survive a potential disaster. In order to do this, you need technology to support your plans. Even businesses with plans in place need to replace their technology eventually. The issue is how you know when to do this. To help, here are five tips that can signify when new technology is needed.

Social media content to share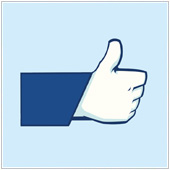 Social media, for many companies, has become an integral part of their overall marketing strategy. In order to be successful with your social marketing initiatives, you need to develop content that users will share. This is easier said than done though, especially when it comes to selecting the type of content to develop. Here are five types of popular content that should be shared.