Added security to protect FaceTime and iMessage
Whatever services and systems we use to share, store or transfer personal and business information online, we want the reassurance that our data is safe and that everything possible is done to prevent it from falling into the wrong hands. But we also know that security breaches happen, as they did with the large-scale celebrity photo leaks in 2014. Since then, Apple platforms in particular have been prevalent in discussions about the security of such platforms – but Apple is now seeking to bolster its security defenses with the launch of a two-step authentication feature for the FaceTime and iMessage applications.

After the fall-out from the celebrity photo leaks, Apple extended the two-step authentication process (also known as two-step verification) to iCloud, the online storage platform at the center of the scandal. The feature was initially introduced only to the user IDs for access to Apple accounts; the motivation for the launch of that extra security measure was the hacking of a journalist's data back in 2013. But what is two-step authentication and how does it work to protect your data?
The premise behind two-step authentication, which experts recommend all businesses implement as part of their security strategy, is actually pretty simple. Usernames and passwords are all too easily stolen by malicious parties, whether by phishing emails or a more sophisticated hacking attack. So, rather than typing just your username and password to access your account, the password is teamed up with a four-digit verification code which is newly and uniquely generated each time you attempt to access your account.
The verification code is delivered by text message (meaning that to use the two-step verification feature, you'll need to have a cellphone to receive the SMS on). As a result, even if a hacker manages to get hold of your password, unless they also have your phone by their side then they won't be getting into your account. This authentication method is already used by organizations around the world including banks, mobile service providers and other companies who recognize the added layer of security that it brings. And now you can give yourself the same level of protection to ensure that only you can FaceTime your family and send iMessages to your friends.
Fear not, there's a backup plan to ensure that you can still access your accounts if you happen to forget your password or if something happens to your phone so you can longer receive authentication codes. Apple also provides you with a 14-character recovery key that will get you back in if all else fails. To enable two-step authentication for your FaceTime and iMessage applications, login to your Apple ID account, select Password and Security and then click Get Started under Two-Step Verification.
To find out more about using two-step verification and other security measures to protect your business, contact us today.
Published with permission from TechAdvisory.org.
Source.
The true value of Cloud Computing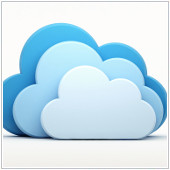 Are you tired of hearing all the hype about the Cloud revolution? Do you just want to know what the deal is with this IT service? Will it really help your business gain profit and increase efficiency? If you're sick of all the fluff surrounding Cloud Computing, read on. We'll unveil its true value and how you can effectively integrate it into your business.

Finally, a social media strategy that works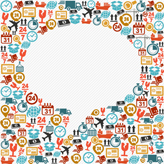 You've been waffling around on social media for months, hoping to get that increased spike in business you've heard rumors about. But after storming out of the gates, signing up for Twitter, Instagram, Linkedin and others, you've seen little by way of results – and have less than a few hundred social media followers to show for it. Not to worry, there are some proven strategies that will leave you smacking your forehead and wondering why you didn't think of them. Read on for some sensible social media tips that will get your business rolling.

To connect or not: LinkedIn strangers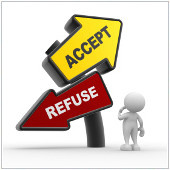 You just opened up your inbox to see a LinkedIn invitation to connect with John Doe. You've never met the guy, but your interest is peaked. "Is he a friend of a friend? Is he interested in hiring me? What's his motive?" You might check out his profile to get a better idea about him, but then you reach a fork in the road. Do I accept his LinkedIn invitation, or reject? Check out these arguments for accepting and rejecting to help you make the choice that's right for you.