Five password don'ts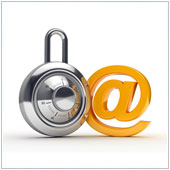 Security is an important issue for many business owners and managers. Many work with their IT department or an IT partner to ensure their network and systems are secure from threats. But what about your email, social media and bank accounts? The weakest link of these online accounts is your password, hackers know this and that's what they target. Do you take steps to ensure that you have a strong password?

If you want to minimize the chances of your password being hacked, here are five things you should NOT do.
1. Don't pick short passwords
While short passwords are easier to remember, they are also easier and quicker to hack. The most common way to hack passwords is by using brute force: Developing a list of every possible password, then trying this list with a username.
Using a mid-range computer like the one many have on their desk, with a normal Internet connection, you can develop a list of all potential passwords astonishingly quickly. For example it would take 11.9 seconds to generate a list of all possible passwords using five lowercase characters (a,b,c,d,etc.) only. It will take about 2.15 hours to develop a list of all possible passwords using five of any computer character. Once a hacker has the list, they just have to try every potential password with your user name.
On the other hand, a list of all 8 character passwords with at least one special character (!,@,%,etc.) and one capital letter would take this computer 2.14 centuries to develop. In other words, the longer the password, the harder it will be to hack. That being said, longer passwords aren't impossible to hack, they just take more time. So, most hackers will usually go after the shorter passwords first.
2. Don't use the same password
The way most hackers work is that they assume users have the same password for different accounts. If they can get one password, it's as simple as looking through that account's information for any related accounts and trying the original password with the other accounts. If one of these happens to be your email where you have kept bank information, you will likely see your bank account drained.
It's therefore important to use a different password for every online account. They key here is to try and use a password that's as different as possible. Don't just add a number or character onto the end of a word. If you have trouble remembering all of your passwords, try using a password manager like LastPass.
3. Don't use words from the dictionary or all numbers
This article published last year on ZDnet highlights the 25 most popular passwords. Notice that more than 15 contain words from the dictionary, and most of the rest are strings of common numbers. To have a secure password, most security experts agree that you should not use words from the dictionary or number combinations that are beside each other (e.g., 1234).
4. Don't use standard number substitutions
Some users have passwords where they replace letters with a number that looks similar, for example: h31lo (hello). Most new password hacking tools actually have combinations like this built in and will try a normal word, followed by replacing letters with similar numbers. It's best to avoid this.
5. Don't use available information as a password
What we mean by this is using information that can be easily found on the Internet. For example, doing a quick search for your name will likely return your email address and social media profiles. If you have pictures of your kids, spouse, pets, family, their dates of birth, etc. on your Facebook profile and have put their names in captions, it's possible for a hacker to see this (assuming the pictures are shared with the public).
You can bet that they will try these names as your password. You would be surprised with the amount of personal information on the web. We suggest searching for yourself using your email address(s), social media profile names, etc. and seeing what information can be found. If your passwords are close to what you find, it would be a good idea to change them immediately.
There are numerous things you can do to minimize the chance that your passwords are stolen and accounts hacked.
Published with permission from TechAdvisory.org.
Source.
It's time to upgrade from Office 2003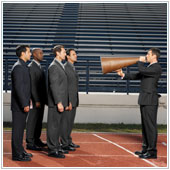 The tech industry is always moving forward, it seems that a new concept or system is introduced on a near weekly basis. This often comes at the cost of older systems which are left behind when developers stop supporting them. Unfortunately, many businesses still use these older systems or programs and are often left without valuable support. Microsoft has announced that they will stop supporting some older, yet still popular software.

4 apps that help you go green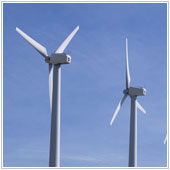 When it comes to the environment, almost every company takes steps to 'do their part' and try to do what they can to conserve, recycle or give back. Any steps taken to help the environment, or reduce a company's environmental impact are seen as good in the eyes of stakeholders. The problem is, it can be hard to figure out how to start, or do more. One solution may be smartphone apps.

5 tips to spot email fraud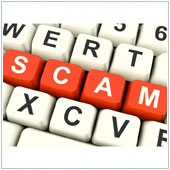 While being one of the most useful business tools ever invented, email can also be a hinderance. Because of its generally open nature, when anyone can get an email address, criminals have taken their operations online in the form of email frauds or scams. This can be a big issue for business owners, and knowing how to determine if an email is legitimate or not is important.

Tablet showdown - which is better?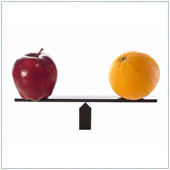 When it comes to technology, there is so much to choose from that picking any system or device is a daunting task. This is especially true for tablets which come with different systems, apps and features. There's also no doubting that tablets can help make many people's jobs easier. So what do you do when you want a new tablet? The easiest thing is to compare them.