Manage your online reputation - 5 tips!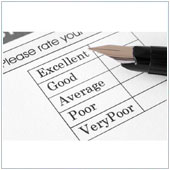 To many netizens, the Internet is one massive popularity race. Companies and people alike take great strides to carefully build a brand and reputation that they feel comfortable with. Unfortunately, there comes a time for any business when they have to deal with a complaint. There are many warning stories of companies that have handled negative feedback and complaints poorly and seen their reputation tarnished. If you want to avoid a dent in your corporate reputation, it would be wise to manage your online reputation.

Here are five reputation management practices you can employ to better manage your online brand.
1. Don't remove negative content
If you see a negative comment or post online it may be your first impulse to delete it. This isn't necessarily advisable, as the main rule about the Internet is that nothing ever goes away. If you delete negative comments on a regular basis, customers could notice and this may lead to them losing trust in your company and ultimately, to lost sales.
What you should be doing is replying instead and encouraging any users who complain online or make criticizing posts to contact you directly, or through a more private medium like email. That being said, if you see malicious posts or content that is posted just to incite a negative reaction (trolling), there is nothing wrong in deleting. Just make sure to acknowledge this by posting a warning that states something along the lines of: "Please note, malicious content will be deleted."
2. Address complaints promptly
You should have someone monitoring your online platforms for complaints or negative feedback, so that you can respond promptly. This will also show customers that you actually use your platforms and are willing to engage. If you do not take steps to address negative material, you could be sending the message that you don't care enough about customers, which could drive them away.
3. Provide people with a place to complain
Being proactive is important when it comes to reputation management. Instead of waiting for complaints to be posted on various review sites, blogs or even social media, which are all out of your control, why not provide a place that you can control, for all types of feedback.
Having an easy to see form, forum or other similar area on your website, where customers can interact with you, could go a long way in helping limit where complaints pop up. If you are in control then you're more likely to see complaints sooner and better able to answer them quickly too.
4. Ensure colleagues and staff are all on the same page
Two things that turn almost customers off of a brand are a company that isn't organized and being told different things by different people within the same company. If you have more than one staff member managing your online reputation you need to ensure everyone is on the same page. If a client asks a question they should get one answer and if there is a complaint there should be one response or person handling it.
It is a good idea to establish how to deal with complaints, who will deal with them and when they will be dealt with, and communicate this with all staff, not just those handling your online presence. A unified procedure could go a long way in minimizing the harm negative feedback can cause.
5. Monitor online activity
We don't mean monitor the activity of your employees, we mean take a look at the different communication channels used by your customers and the public at large. If your business relies on reviews, simply monitoring your own profiles and website isn't enough. Many customers complain on review sites like Yelp, Ripoff Report, or their own blogs. Taking time to search for, and browse these sites could help you gauge the general perception of your company. If you see an increasing number of negative reviews for example, you know it is time to look at what needs to be improved.
Having a well managed online reputation won't guarantee new customers will come flooding in the door, but it can help decrease customers from going out the door, taking valuable sales with them. If you would like to learn more about reputation management please contact us today.
Published with permission from TechAdvisory.org.
Source.
5 virtualization benefits for companies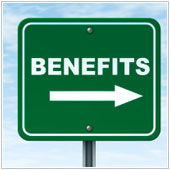 One of the most integral business tools is the computer, as well as related technology, such as servers. This technology allows employees, managers and owners to do their jobs. The problem is often that the hardware running computers and servers is constantly evolving. Keeping your systems up-to-date is costly and many businesses simply cannot keep up. This is why an idea like virtualization can seem so appealing to so many.

LivingSocial: 50 million accounts hacked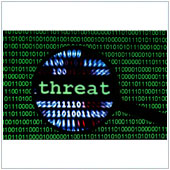 The Internet, still in its early phases, is seeing a dramatic increase in the number of users. Unfortunately, this growth has also seen an increase in the number of cyber criminals and attacks against websites. The latest major attack was perpetrated against LivingSocial. If you have an account with this website, you may want to pay attention.

Four apps to help boost productivity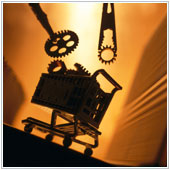 Productivity is without a doubt one of the more popular technology buzzwords nowadays. Business owners, managers and employees all seem to be striving to increase their productivity but may not know the best way to go about doing so. One way could be leveraging technology, more specifically, apps, to help improve efficiency.

Here are 5 disaster recovery tips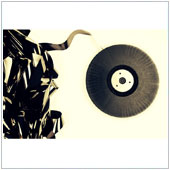 When it comes to running a successful business, the last thing an owner or manager wants to think about is a disaster that could cause their business to go bankrupt. While there are many things you can do to minimize the potential fallout from any disaster, the most important is implementing a comprehensive disaster recovery plan that covers more than just data backup. If you are struggling to figure out what to do, this article may help.