Facebook + Business = Growth?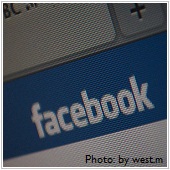 While there is truth to the sentiment that social networking sites like Facebook can put a damper on productivity in a business setting, it is also true that Facebook can be used to help a business become a bigger online presence in its chosen market and help establish better rapport with potential clients.

When it comes to Facebook, the usual default attitude of businesses is to shun it completely. And while there is merit to the argument that social networks, Facebook especially, can hamper and derail productivity in an organization, there is also a lot Facebook can do to help your business grow.
Reports cite that as many as 800 million people around the world are on Facebook – that's a larger-than-life audience that makes marketing experts giddy with excitement. When you think about it, Facebook presents a huge marketing opportunity for you and your business to connect with a lot of people who may become potential clients in the future. Think of having a Facebook page as a mini-website of sorts, one that supplements and complements your main website.
Since it's a medium to establish rapport with potential clients, experts suggest that a business Facebook page must contain more interesting content – related your business, of course – designed to attract readers and visitors, rather than hard-sell information about your products and services. Your Facebook page serves as a complement to your website, not a duplicate of it. If you consistently serve up interesting and useful information, people will then go to your website to see what you're all about.
Also, don't hesitate to establish more personal relationships with people who visit your Facebook page – the 'likers' and the people who comment and ask questions. Answer queries promptly and make yourself visible. One of the points of having a Facebook page is so people won't feel intimidated by a stiff corporate front – a Facebook page tells them that you're a company that's willing to hear them out and listen to what they want.
If you want to know more about how to use Facebook pages to help your business grow, please give us a call and we'll be happy to sit down with you to draw up potential strategies to increase your online presence and potential client base.

Published with permission from TechAdvisory.org.
Source.
Are we On the Cusp of a Post-PC World?
Are we in a post-PC era as Apple would have us believe? Or is it a PC-plus world as Microsoft maintains? Some believe we are witnessing the dawn of a new era in which devices and operating systems will dominate our computing habits. Read on and weigh in with your opinion.

Facing IT Consumerization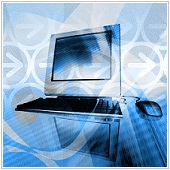 When new IT is released in the consumer market first, gains widespread popularity, and is then adapted by businesses for business use, it's called IT consumerization. While many see the pros of this practice, few see the cons - and in business, it's important to know both sides and understand not only how it will affect you, but also how to respond to it.

Changing the Default Apps on your Android Device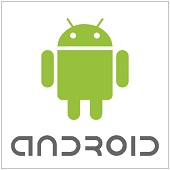 If you, for example, install multiple media player applications on your Android device, you'll find that Android will give you the choice of which application to launch by default when you open a media file or document. However, after you may find later that you what to change this default.

Dial Phone Numbers in Safari on an iPhone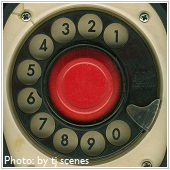 Ever surfed for the number of a pizza place on your iPhone and just wanted to dial the phone number straight from the webpage? If you are using the default browser on your iPhone, which is Safari, that's no problem at all.