Meet Cristina, the Newest Member of our Team
Cristina Naldini has recently joined our team as our new Administrative Assistant. She is a recent graduate of James Madison University and has written many technical articles and blog posts for the IT industry. Cristina is involved with many aspects of our day-to-day operations, including marketing, sales, and administrative issues, and just like the rest of our team, she is ready and able to help whenever you need assistance. We are very excited to have Cristina with us and welcome her to our NETiMAGE team!

Email Spoofing Continues to Target Corporate Executives
Recently corporations have been targeted by scammers posing as executives or employees in order to initiate unauthorized international wire transfers. The so-called "spoofers" simply create a valid sounding email domain name and con businesses into sending money. According to the FBI, "CEO fraud", "spoofing" and "business email compromise" has taken nearly $750 million in comparable scams from nearly 7,000 companies in the U.S. between October 2013 and August 2015.

Struggling with Your Outdated Phone System? Switchvox Can Help
Are you searching for a better office phone system for your business? If so, the power and affordability of Digium's Switchvox just might be the solution you need. Many small and mid-sized businesses are already reaping the benefits of Switchvox's extensive suite of easy-to-use features, available as a premise-based or hosted solution.

Why Managed Services Boost Productivity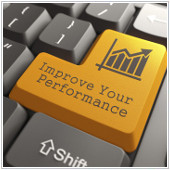 For many small and medium sized business owners like yourself, Managed Services may be a confusing topic. You've likely heard that they can lead to greater productivity and profits, but are unsure as to just how they do this. If you've been confused for long enough, today you'll finally understand the process by which Managed Services can lead your business to increased productivity and a higher bottom line.

Takeaways from the Ashley Madison Hack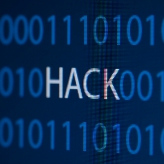 Regardless of what you think about the Ashley Madison hack, it is big news when it comes to data security. While your company may not be as big or deal with such a sensitive topic like Ashley Madison, you can still be at risk. This scandal can serve as a springboard to improving security throughout your company. Here are three lessons from the Ashley Madison hack your business should pay attention to.