8 Data Backup Tips - Part 1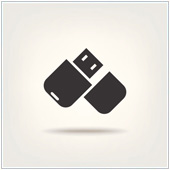 Backing up your data is an essential business task that should not be ignored. Believe it or not, it's not a matter of if your systems will crash putting your data at risk, but when. There's a good chance that you could face data loss if systems crash, and backing up your data will reduce this loss. In case you are struggling with backing up your data, we have come up with eight tips that can help.

1.2 Billion Accounts Compromised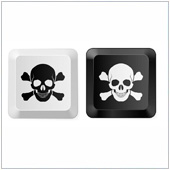 Since the advent of the Internet, hackers have been actively trying to exploit it. Over the past few years, many have targeted different websites to obtain user account details like usernames and passwords. There seems to be a trend where the number of accounts compromised with each new security announcement is rising. In early August, news broke that possibly the largest breach to date has been uncovered.

Microsoft Updates Office For iPad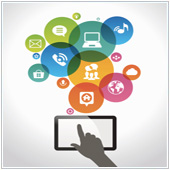 The iPad has become one of the most popular business tools, and earlier this year it became even more useful when Microsoft released iPad optimized versions of their popular Office apps. Office 365 subscribers can now access, edit, create, and share PowerPoint, Excel, and Word docs from their device. In an effort to improve the apps even further, Microsoft has updated them.

6 Things To Do When Your Battery Is Low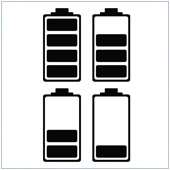 The laptop has become one of the more reliable tech tools at a business owner's disposal. These mobile computers allow us to take the office with us when we are on the road. The only problem is, their usefulness often hinges on the battery power. If you have a laptop, it's highly likely that you've experienced the battery running low while using it. Should this happen to you again, there are a few things you can do to preserve the remaining battery life. Here are six.

Finding Apps On Your iPad
The app is arguably the most important part of the iPad. After all, it is the apps that give the device it's unparalleled usability and features. A common issue many users come across though is that they often have a large number of apps and it can be tough to figure out what apps you have installed, or even to find all of your apps. If you have had this problem before, here are three tips that can help.