The NETiMAGE Technology News is back!
We've been busy giving our newsletter a fresh, new look. Each month our Technology News will bring you valuable security alerts, computer tips, and current IT issues that can impact your business. We'll make it easy for you to stay plugged into what's new in technology.

We've also updated our website with a more intuitive layout so that finding information is faster. Plus, we've put an easy-to-find link to our Customer Portal at the top of the home page making it more convenient to create and access support tickets as well as review invoices. Be sure to check out our blog each week for NETiMAGE and technology news.
We love hearing from you! If there's a topic that you'd like to read more about, please email Jill with your suggestions at [email protected]. We hope you like our new look and that you'll visit us at www.netimage.net.
In observance of the Thanksgiving holiday, our technical support will be closed on Thursday, 11/28 and Friday, 11/29. We will be returning support calls on Monday, 12/2. If you have a Priority Support Option (PSO), our emergency technical support coverage will be available during the entire Thanksgiving holiday. (Holiday rates will apply for Thursday and Friday).

5 questions to ask about Windows 8.1
Microsoft has recently released the newest version of Windows 8. Windows 8.1 brings with it some useful new features that users will enjoy and benefit from and can be downloaded for free from the Windows Store. While many users should be able to upgrade without a problem, businesses may run into issues, and should consider a few things before upgrading.

5 ways to secure personal info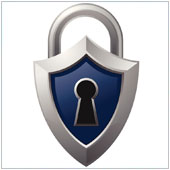 If you are a small business owner or manager you are likely the person that everyone turns to when things are going well, and not so well. One problem you may face is a security breach, where private information is stolen or leaked. If this were to happen, you will likely be asked questions and maybe even held accountable. Therefore, it is advisable to take steps to ensure that the personal information in your systems is secure.

USB device poses security threat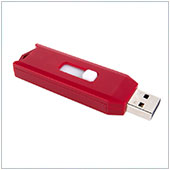 While computer systems have undoubtedly changed the way we do business, there are downsides to this, with one of the biggest being security. It's challenging to keep your systems completely secure, especially since new threats are uncovered on a near daily basis. That's why you need to keep abreast of new potential threats and adopt trusted IT security services too. One of the latest issues to come to light is a device that can infect your computer when connected to a USB port.