Happy Holidays from NETiMAGE!
In observance of the Christmas holiday, our technical support will be closed on Tuesday, 12/24 and Wednesday, 12/25. We will be returning support calls on Thursday, 12/26. If you have a Priority Support Option (PSO), our emergency technical support coverage will be available on Tuesday and Wednesday. (Holiday rates will apply.)

Windows XP Support Ends April 8th (and what it means for you)

On April 8th, 2014, Microsoft will no longer support its desktop operating system, Windows XP. End of support means that Microsoft will no longer provide security updates, non-security hotfixes, or technical assistance for Windows XP.

Switchvox Tip - Switchvox Dial for Google Chrome now available (and it's free!)
If you have a Switchvox phone system, here's a tip you can use. The Switchvox Dial for Google Chrome add-in enables click-to-call for any phone number on any web page you're looking at. This features allows you to select a phone number anywhere on a website, click on it, and initiate a phone call without having to reach for the phone and dial the number.

Three new ways malware infects systems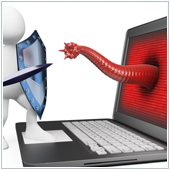 As a business owner or manager you likely have many different things on your mind at any given time. One issue that many owners fret over is whether their networks, computers and the data stored within are secure enough. The vast majority of businesses do utilize anti-virus scanners, however, there is still a chance their systems may be attacked. Finding out how may help find a solution.

Navigating the calendar in iOS 7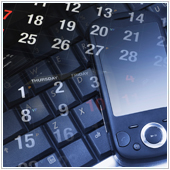 Apple's mobile operating system – iOS – is seen by many users to be one of the best mobile operating systems out there. Almost every year the company releases a new version which includes new programs and updates to existing ones. This year many new features were introduced. Most were positive changes, but one has seemed to cause some confusion – the new calendar app.