Happy New Year!
2013 is behind us, and we are all back to work, focusing on the year ahead. We here at NETiMAGE would like to take a minute and wish you a prosperous 2014. As your IT Partner, we also hope that we have the privilege to serve, and help you reach your goals this year. So, from all of us here at NETiMAGE, Happy New Year!

Is your password secure?
The number of accounts and websites we have to log in to is growing, and will continue to do so for the foreseeable future. One downside of this increased activity is that security breaches will also continue to rise as well. When it comes to security, often the weakest points are the passwords people use. Far too many passwords are weak and easily guessed, which puts systems and data at risk.

Cloud & virtualization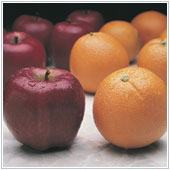 When listening to tech experts speak, or reading tech blogs, it's not uncommon to see or hear mention of 'the cloud'. This is normally followed closely by the word 'virtualization;, which has led to many believing that the two terms are synonymous, when they are actually quite different. Because of this, there is often confusion among business owners.

Three public Wi-Fi security issues
The Internet has become an integral part of all businesses, with some companies employing remote workers. Many business owners and managers also check their email or connect to office systems while on the road, maybe even connecting to the Internet on the many open or public Wi-Fi networks available. While these connections are useful, they can pose a security risk to many businesses.

4 security threats in 2014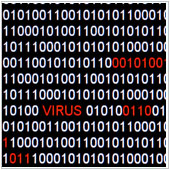 In the first few weeks of each new year, you often see business leaders and managers setting goals for the year to come. Most of these goals are determined based off of trends that have been identified as valuable. When it comes to security however, it is a good idea to not look at trends but potential threats. By knowing what could threaten your business in the year to come, you can better prepare and protect.