All about business blogging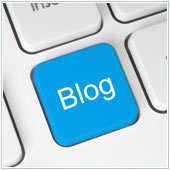 Marketing is one of the most challenging aspects of business that companies face. One has to be constantly evolving and trying out new ideas and strategies in order to remain successful. Many businesses start with a website and social media platform, so that they can interact with customers and clients and create business relationships. While these can be effective, there is one really useful marketing tool that shouldn't be forgotten – the blog.

Define business blogging
When we talk about blogging, most people ask two questions: "What is blogging?" and "Is business blogging any different from personal blogging?"
A blog, a portmanteau of Web log, is usually a page on a website where authors post written articles. The content, usually called a post, can be incredibly varied, from along the lines of a journal style to breaking news or even thoughts and opinions to open up debate.
Business blogging is the act of creating content that is related to your business. The topics are usually narrowed down to relate to the products or services you provide. For example, you are reading this post on our blog, which largely focuses on technology in business. The vast majority of business blogs are not profit oriented (the company isn't out to make money directly from their blog articles) and is usually a part of their marketing plan.
Why do businesses blog?
There are 3 main reasons many businesses blog:
1. A blog can increase traffic to your website
One common complaint many business owners have about their website traffic, or the number of people who visit their site, is that it is lower than expected. There can be many reasons behind this, the most common being that the content on the website is static. Think about when it the last time you updated your whole site was.
Even if your site effectively explains what your business does, search engines generally look kindly on websites that are active. It is incredibly hard to keep re-writing your website, so one of the best ways to fix this is by blogging. When you create a new blog post, a new page on your website is usually indexed – added to the site structure, kind of like the index at the back of textbooks. This activity tells search engines that your website is active. Active websites will usually show higher in search results.
Blog articles are also great to share on social media services. By sharing content with your existing customers there is an increased chance of your name and profile being seen by people who aren't your customer yet but could be in the future.
If you have more people seeing your content in different places – search results, social media, etc. – you should see an increase in overall traffic to your website.
2. A blog is a great way to show your expertise
Think about the last time you needed to purchase a new item, say a computer. Did you pick the first shop you saw, then walk in and purchase a computer? Chances are high that you didn't. Most people research companies and retailers who have a good rating or who come across as an expert, and purchase from them.
As many people do this research online, it can be a challenge to establish your company as the expert in your field. Your blog can be the perfect tool to establish your company as a go-to expert. If you answer common questions and provide tips, there is a higher chance that your articles will be regarded as helpful and having potential customers contact you. What this means for you is an increased chance of conversion.
3. Blog articles have a positive long-term effect
When you search on the Internet you will often find a number of blog posts at the top, with some maybe even being from the last year or so. A well crafted blog post will often see a wealth of interest within the first few days of posting largely because of sharing via social media services and users who have subscribed to your posts.
If your posts get a fair number of shares, comments, etc. there is a good chance that search engines will begin to show it higher in results. What this means for you is that the post will continue to be seen in results for a of couple weeks to months or more, depending on keywords, etc. This translates to longer visibility, and a higher chance of traffic and leads in the future.
Of course, not every post will be a smash hit and bring leads pouring in, but an active blog that produces good content could prove to be of great value to your business. It will take time, but most bloggers do see increased payoffs.
Looking to learn more about blogging? Contact us today to see how we can help.
Published with permission from TechAdvisory.org.
Source.
Be secured with defense in depth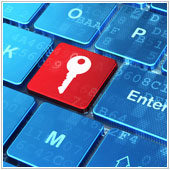 As information technology systems get more complex, computer malware also gets stronger and more aggressive. An effective security strategy to protect your computer system from a variety of malware is to employ the concept known as defense in depth. In its simplicity, it involves implementing multiple secured layers wrapped around your computer system.

The #1 mistake made by Twitter users!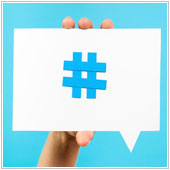 Marketing is an incredibly important lifeline and function of nearly every business. With successful marketing a company will likely be more successful and able to grow. Nowadays, social media has become a large part of marketing, especially platforms like Twitter. While at first glance, Twitter is easy to use, there is a one big mistake many companies make that can harm the reach of their content and posts.

Secure your devices while away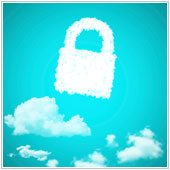 It's 2014, and that means that it's an Olympic year. This year the Winter Olympics are being held in Sochi, Russia. As with almost every other Olympics there has been a number of organizational issues to deal with to ensure the Games run smoothly. Unlike other events however, one of this year's big issues is hacking of the computers and phones of attendees and visitors.

Drive has a new activity stream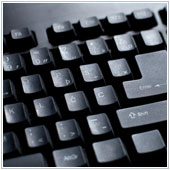 One of the harder tasks a business manager or owner faces is keeping tabs on what employees are working on. This has become even more difficult to track, with so many systems going online and collaboration on an ever growing number of projects. Take for example Google Drive, which allows users to share files with one another. This makes it tough to actually manage or view when a file has been created. In an effort to make it easier to track changes, Google has introduced a new feature to Drive.