Using Google Custom Search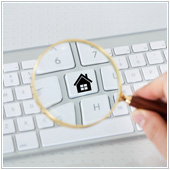 As businesses increasingly move online, the amount of content produced and viewed is growing exponentially. Some companies produce so much content that it can be tough for visitors to find what they are looking for on your website. One solution to this lies in Google's Custom Search, which allows you to create your own search engine for your site.

What is Google's Custom Search?
Google Custom Search is a tool you can add to your website that allows people to search on your website. The best way to think of this feature is that it allows you to add a customized search engine to your site. This search engine uses Google's core search technology to help your users find the content they are looking for on your site.
While at first glance this feature looks exactly like a Google Search bar, it does offer some customizable options, including:
The ability to apply your site's theme and feel to search results.
The ability to enhance user experience through auto complete suggestions, refinements, and promotions.
An understanding of user behavior through Google's powerful Analytics.
Google's AdSense, which could help your company create revenue through ads.
The ability to set which sites are searched and see certain content and results emphasized over others.
While you get Google's powerful Search tools on your site, the results won't include Google Web Search features like individualized results, timetables, calculator, etc.
Creating your very own search engine
If you would like to create your own personalized search engine you can do so by:
Going to the Google Custom Search homepage (www.google.com/cse/).
Clicking on Create a custom search engine.
Entering the Web address of the site, page, or domain that you would like to search to be applied to.
Naming the search engine under Name of the search engine. Note: Try to keep the name as short as possible and be sure to refrain from names that are copyrighted e.g., Google.
Clicking Create.
Working with your new search engine
Once you have created your search engine, you should see the control panel with the engine listed when you go to the CSE homepage (www.google.com/cse/). You will see your search engine listed on the page, and clicking it will open more advanced options related to your new search engine. These options are:
Setup - Edit the details of your search engine, add more sites to search, connect AdSense, change indexing options.
Look and Feel - Pick the theme and layout of your search engine. You can pick from preset options, or manually pick the colors if you want to match them to your site.
Search features - Improve the effectiveness of the search engine with autocomplete, synonyms, and refinements (e.g., give preference to one page or to specific search terms).
Statistics and Logs - Track the statistics related to your search engine and set up integration with Google Analytics.
Business - Options for business users who have paid for CSE. You can change things like ownership, and access APIs (Application Programming Interfaces).
In the setup screen, under the Details section are two important buttons:
Public URL - This will give you the URL that you can share or type in the URL bar of your browser to get to your search engine.
Get code - This will give you a snippet of HTML code that you can put into the code of the webpage you would like to place the customized search engine on.
If you are going to be putting this search engine onto your website, we strongly recommend that you take the time to set up the different options and themes before copying and pasting the code into your page.
This Google function could prove to be useful for businesses of all sizes, especially those who produce a lot of digital content. If you would like help setting this up, or would like to learn more about this, and other useful features, contact us today.
Published with permission from TechAdvisory.org.
Source.
RTO & RPO for continuity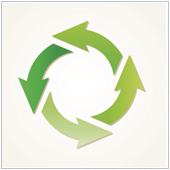 Metrics are used in nearly every business process, including disaster preparedness and any business continuity plan (BCP) you might have at the ready. Businesses who are looking to ensure that their company will make it through any disaster successfully need to have an effective BCP with metrics like RTO and RPO in place.

4 BYOD tips to improve security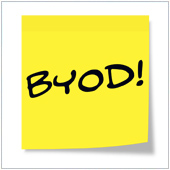 A common issue many businesses face, regardless of their size, is that their computer systems and devices get progressively older and slower, unless they are constantly updated. This can frustrate some employees who may have up-to-date personal devices, so much so that they simply start to bring these devices into the office. The idea of BYOD, or Bring Your Own Device, is not all that new, but it is a growing concern and if it's not handled properly it can pose a security risk.

10 popular virtualization terms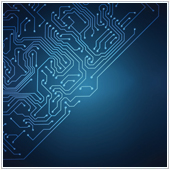 Virtualization, often defined as the act of moving physical systems to a digital environment, has become one of the most sought after tech improvements, especially for small to medium businesses. While virtualization is popular, it is still complex and has many potentially confusing terms associated with it. To help, we have created a short glossary of 10 popular virtualization terms.

6 tips to better data collection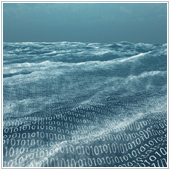 Take a step back and think about the data available to your business. Chances are it has grown exponentially, and will likely continue to do so into the future. While this can be useful as more data equals a better, clearer picture of what is going on in your business, there is still a large amount of data that is useless. In order to prevent you and your company from being overwhelmed, you should have a well defined data collection system in place.